We manage
today's waste
to turn it into
tomorrow's resources

"Viuda de Lauro Clariana is one of the leading firms in the sector."
Viuda de Lauro Clariana S.L. is a company founded in 1956 with more than 60 years of experience in the recovery and the recycling treatments of ferrous and non-ferrous metals. Currently, it has a total of 9 sites.
Authorized by the Agencia de Residuos of the Generalitat de Catalunya and the INAGA of the Government of Aragón for the management, recycling and transport of scrap, Viuda de Lauro Clariana focuses its activities on the recycling of ferrous and non-ferrous metals, vehicles and tires out of use, wastes of electric and electronic equipment, paper, cardboard, batteries, cables, household appliances, as well as industrial demolitions.

The material evaluation is carried out with the highest quality, always respecting the environment, and the health and safety of workers.
Viuda de Lauro Clariana bases its long history in a total commitment to the environment, recovering the fractions of the raw material as much as possible and achieving the lowest waste possible. This process of continuous improvement requires a constant adaptation of means, systems and machinery to the best technology in the market. With our sights always on excellence, we are certified in accordance with the main international standards for the Environment, Quality and Work Risk Prevention.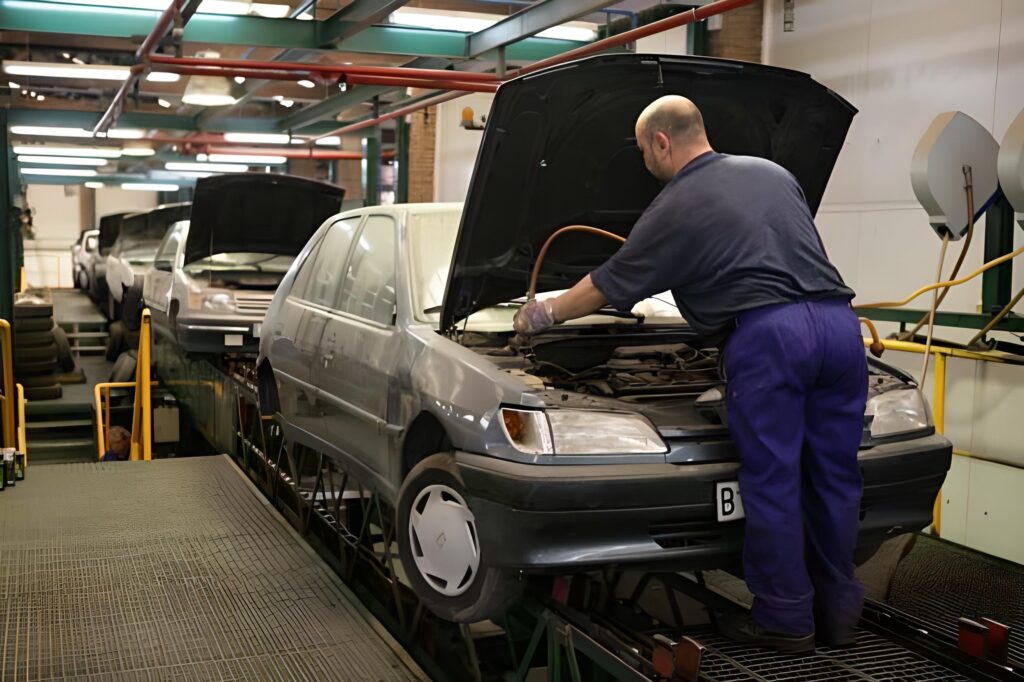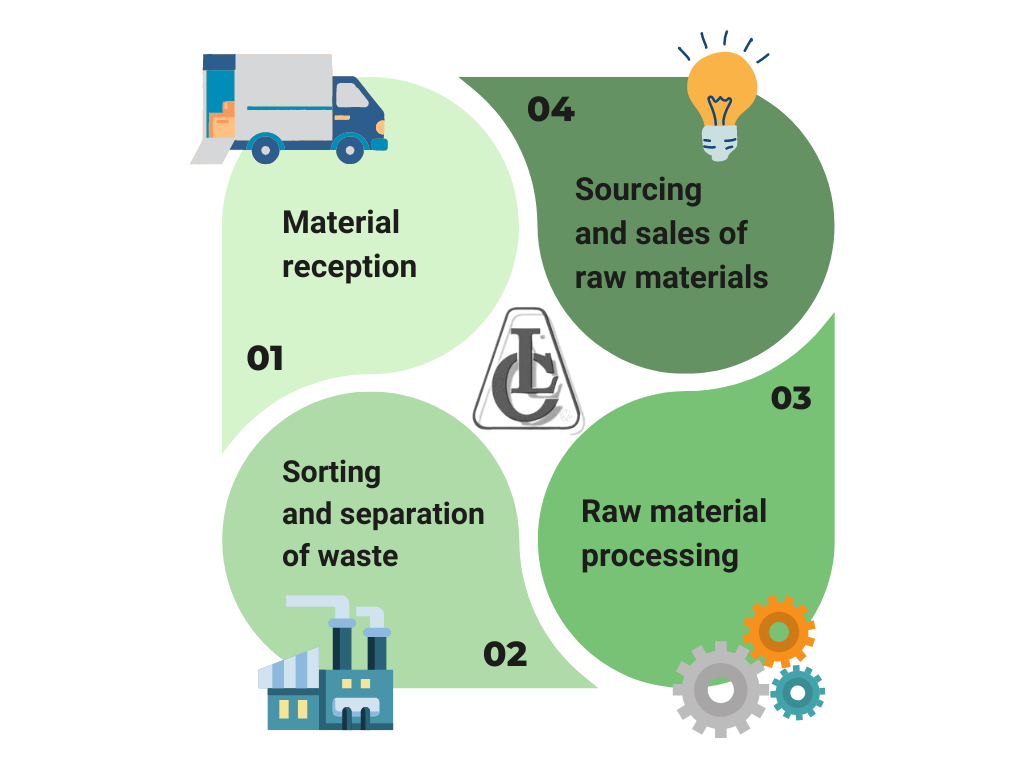 Our activity
promotes the sector's circular economy
Raw materials are obtained from the treatment and the recovery of waste to be reintroduced into the metals market. In this way, we actively contribute to environmental sustainability and, therefore, extend the life cycle of products. Waste is reduced to a minimum and we keep raw materials within the economy.
Treatments and recoveries
Viuda de Lauro Clariana is a company specialized in the treatment and recovery of raw materials from cars, electric and electronic equipment, as well as the recovery of ferrous and non-ferrous scrap. The business also manages the preparation and supply of ferrous and non-ferrous materials for consumption by steel mills and special foundaries, as well as aluminium, copper and other refineries.
Viuda de Lauro Clariana provides scrapping, dismantling and demolition services for industrial buildings and facilities. It also offers services of trucks and lorries, mobile presses and transports with containers to meet the needs of consumers and suppliers.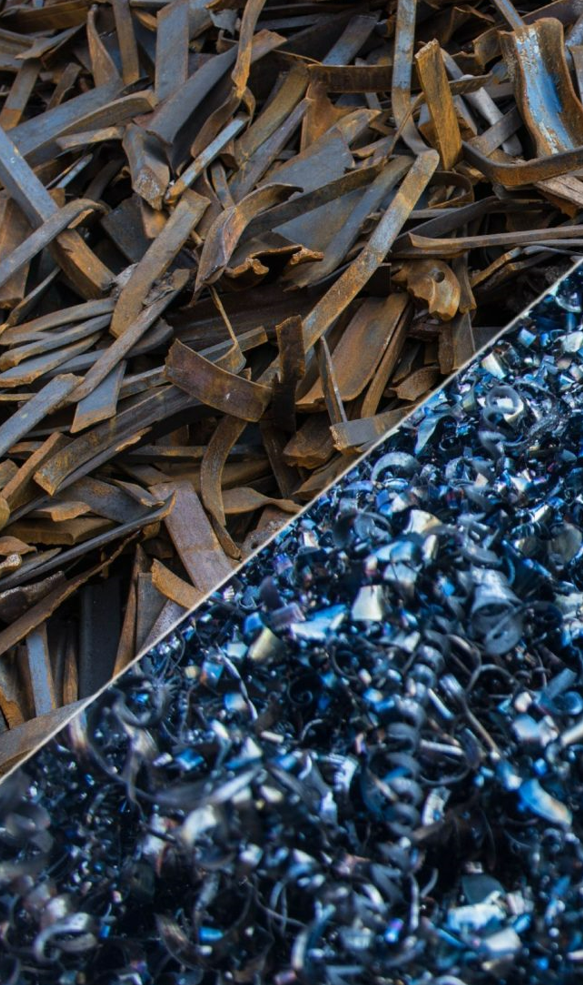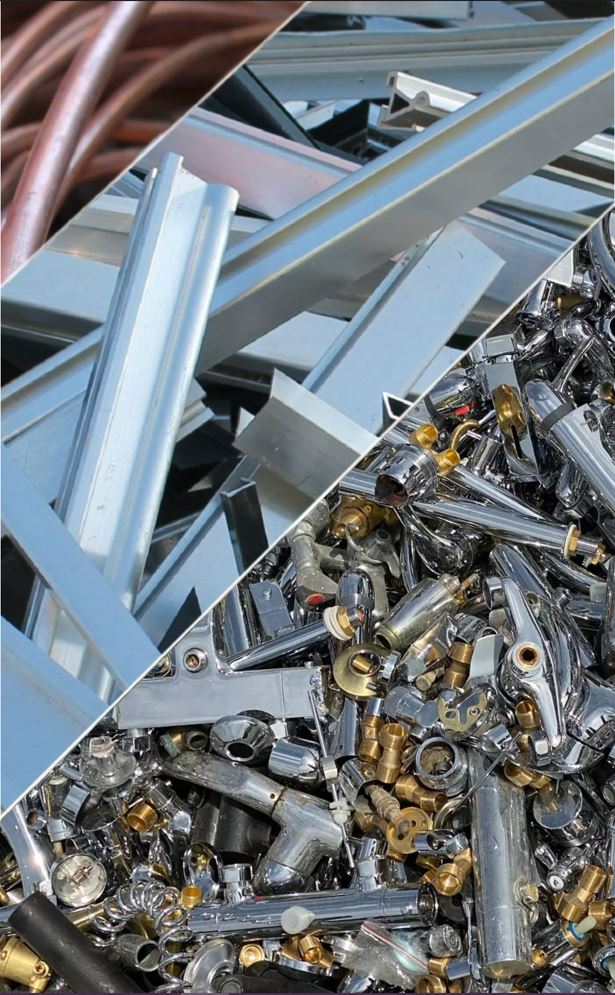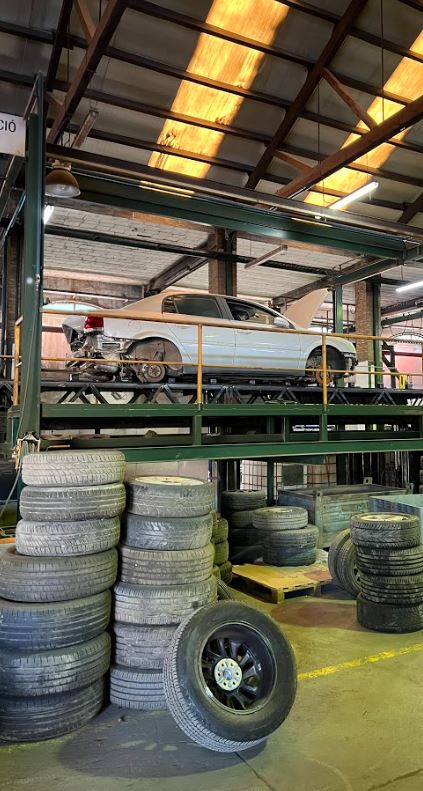 VEHICLES AND TIRES OUT OF USE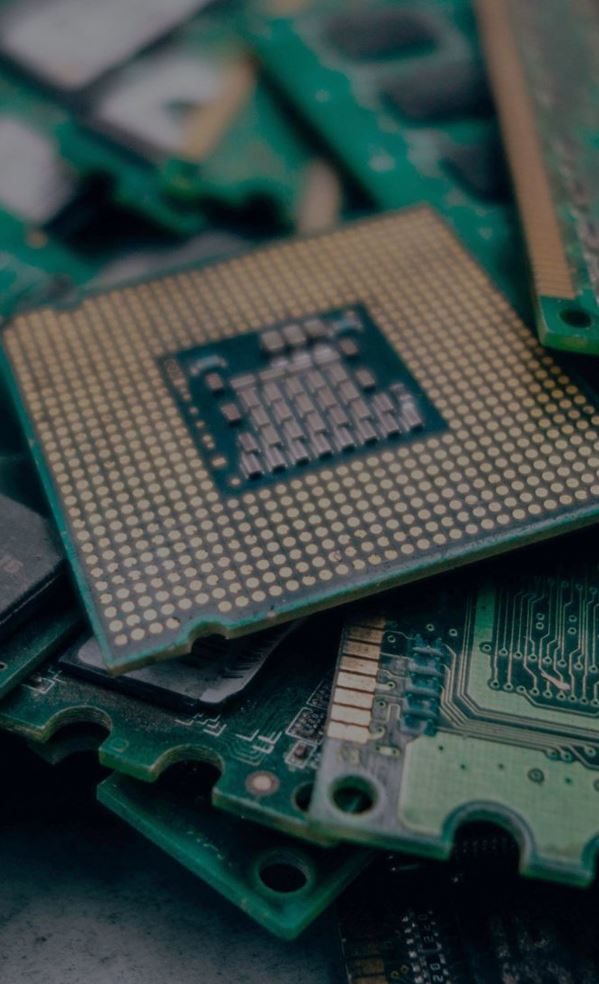 ELECTRIC AND ELECTRONIC WASTE